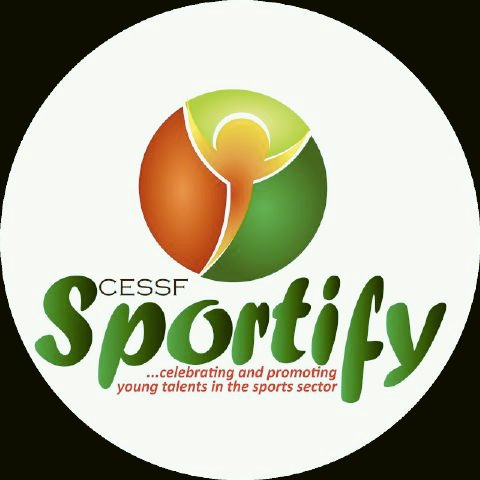 Overview
Sportify is the launch of Citizens Education Skills and Support Foundation social mobility campaign projects. Sportify is football camp program is dedicated to talent discovery, development and support. The program also intends to develop and support skilful coaches and Managers.
The idea behind the event was born out of the outcome of the Olympics during which team Nigeria, lacked the necessary support and were generally unprepared involving logistics issues, managing to win only one medal (a Bronze from football).
SPORTIFY GOAL
The event is therefore geared towards appreciating the efforts of the athletes, encourage them and also solicit for support for future competitions and tournaments.
The events will also present a road map and avenues in which non dependency on the Nigeria Football Federation and other government handling of sport agencies can be reduced. The program also aims to ensure that athletes begin early preparation for major tournaments.
The program aims to raise and support Samson Siaisia-CESSF football camp across Nigeria to develop and retain football talents through Private Partnership Program (PPP).
Finally the event intends to serve as an avenue to encourage and appreciate those that represented Nigeria at the just concluded Olympics.
This will guide u about the group and the program.....Overview
In the spirit of the Olympic games celebration and victories we made, we launch the Citizens Education and Skills Support Foundation (CESSF) Youth Excellence Academy Hub (YEAH) campaign project with our Sportify program. The Sportify program is geared toward talent discovery, support and development of youths that lack the access and opportunity to make it to elite sport level.
We also support professional in sports with added value resources.
While the likes of Brazil, Germany, Spain, France, Italy and Argentina have all made impressions in the football world with numerous names as Legends, serving players and talents living their dreams, Nigeria also have made great impact on the stage.
We have seen talents from Nigeria who became great in the world of the beautiful game. Nwankwo Kanu, Austin Okocha, Sunday Oliseh, Samson Siasia, Stephen Keshi (late), Joseph Yobo, Mikel Obi etc. are Nigerians who have made good use of opportunity available to them in Europe to make a global impact.
It is public knowledge that there are many talented athletes who could be as great or even greater roaming our streets because they have not been discovered or lack access to proper management and training.
Good news!
Citizens Education and Skills Support Foundation, CESSF, an organisation committed to closing the opportunity divide in our society is here with the opportunity that you seek.
We got you, let's talk CESSF sportify.
SPORTIFY is set up to identify hidden raw talent, guide them to excel in sporting career and provide access to opportunities for them to increase their chances of competing at elite level. It is our aim to open doors for those motivated and talented youths by providing infrastructure both physical as well as soft infrastructure (Coaching etc) so that they ultimately culminate into significant performers at National and International Levels. We discover you, you discover your destiny.
OUR PARTNERS:
Samson Siasia Football Academy: The academy is committed to developing and managing young talents who are hungry for success. The management team include the Nigeria Men under 23 football head coach and Ex Super Eagles International Samson Siasia who can be credited for the discovery of world class players like EPL Chelsea player Mikel Obi and Watford FC wonder boy Odion Ighalo and has contributed to many other international players' development and importantly providing access to professional opportunities
House of Oduduwa: Tasked with rebuilding Ife into the 'New Ife city' under the watchful eye of his Imperial Majesty Ooni Adeyeye Ogunwusi Ojaja II who has thrown his weight behind CESSF to bring added value projects like sportify to the Ile-Ife SET agenda empowering Ife youths with the opportunity to develop themselves in sports
NELEX: The National Electronic Labour Exchange is an opportunity platform for the job seekers and recruiters. The NELEX database comprises of Private Employment Agency (PEA) and unemployed persons that are actively searching for work. NELEX is under the Federal Ministry of Labour and Employment
DAAR Communication: Owners of AIT and Ray Power, the media giant with a philanthropical outlook who are also passionate about giving young people the opportunities they seek to excel in any endeavour they may choose.
Infostrategy Technology: Our technological partners who have a sound knowledge of world class technology to design, implement and support business transformation in areas of web and mobile application, software, service and storage systems installation, networking technologies and technology procurement. There in-depth understanding on how technology accelerates success, and are passionate about attracting and supporting unique talents in growing their business and driving operational excellence aligns with our vision. #CESSFsportify